What is a L'Arche Assistant?
L'Arche assistants are highly trained direct support professionals. L'Arche is unique because many of the direct support professionals live in the homes with the core members, the adults with intellectual disabilities. The friendships formed are genuine and mutual, and special because beyond your role as a direct support professional, you are a housemate and a community member with those with disabilities. You share daily life with others with and without intellectual disabilities—eating dinner together, watching television, going to the gym or up the street for a coffee. You support each other to be in healthy relationships, to make progress in your goals, and live full and healthy lives. As a community of faith, L'Arche assistants and core members share small moments of prayer and reflection with one another and support each other to participate in the places of worship that each person chooses. The diverse faith backgrounds that assistants and core members bring to the table strengthens L'Arche Chicago's shared times of prayer.
//= $link['url'] ?>//= $link['title'] ?>
Current Opportunities Available
L'Arche Chicago is a place where adults with and without intellectual disabilities live together and share friendship, building a community strengthened by faith.
Our Culture
Active, compassionate and approachable management and leadership
Lower staff to client ratios
Usually 1:2, often 1:1 in smaller sizes homes, with a maximum of 4 core members per home.
Equal opportunities
Equitable policies, procedures, PTO requests and team cultures that are fun and generous towards each other.
Close proximity homes
Our 3 homes are in close proximity to each other in the Oak Park / River Forest area.
Above average DSP staff retention rate
65% of our staff has been with L'Arche for over a year, and many have been with the community for 5 years or more.
Above average DSP salaries
Starting at $17.00 per hour with generous benefits, including health, vision, and dental insurance and 401k matching.
When those with intellectual disabilities in the homes need support at doctors' appointments, with medication administration, and with banking and shopping, assistants are trained to support them. Assistants help with the implementation of occupational, physical, and behavioral therapies and maintain records and paperwork in compliance with the Division of Developmental Disabilities. You care for the homes, grocery shop, prepare meals and provide the necessary transportation for community integration.
There is no one profile of a person qualified to be a L'Arche assistant. People join us from many different backgrounds and walks of life. L'Arche Chicago will provide you with the necessary training to thrive in your role, as well as on-going formation as it relates to both your role as a direct support professional and life in an intentional community.
Many L'Arche assistants live and work in L'Arche for a year or two. Some renew their commitment at the end of that time, and some build long-term homes in L'Arche.
//= $link['url'] ?>//= $link['title'] ?>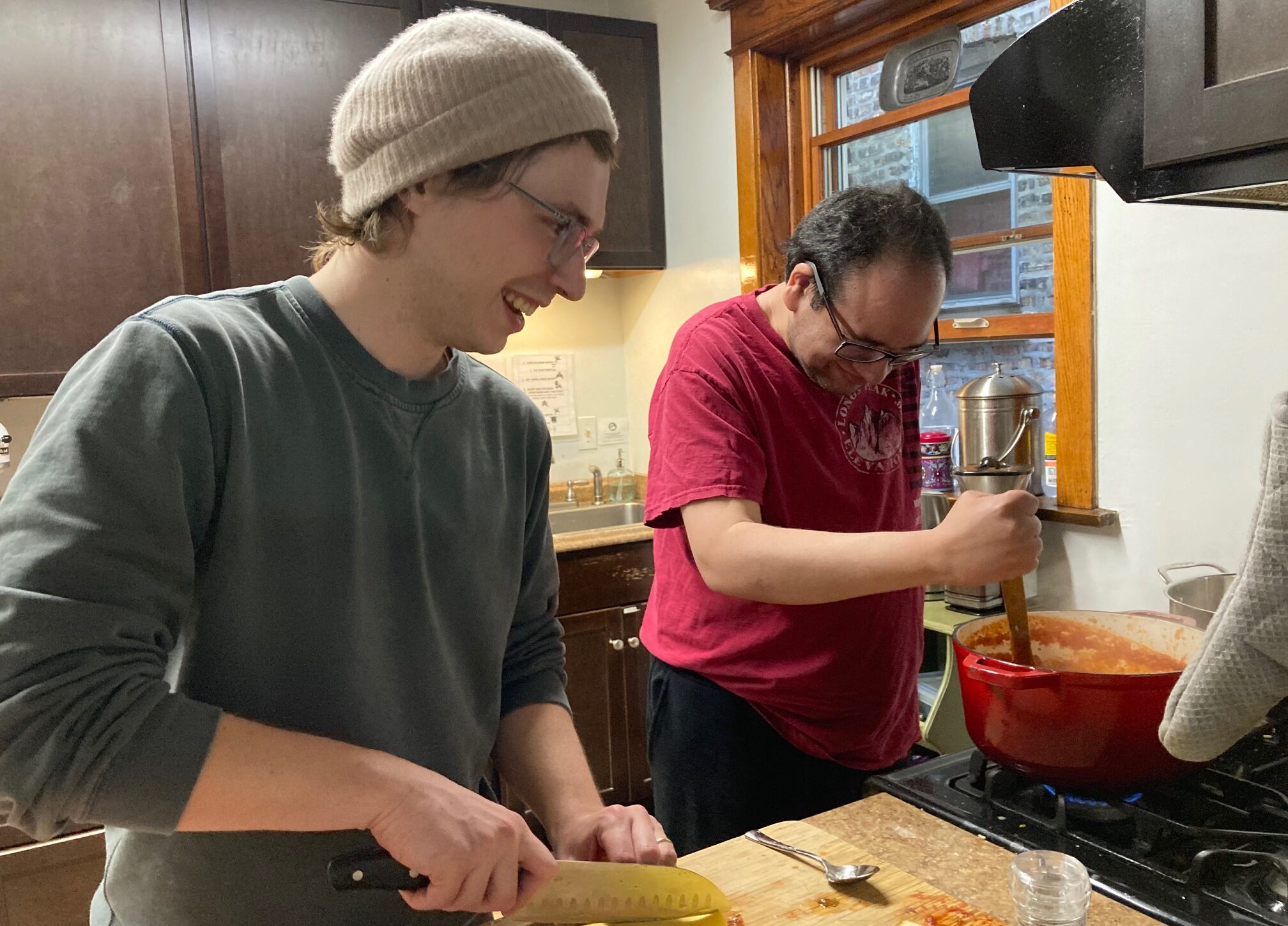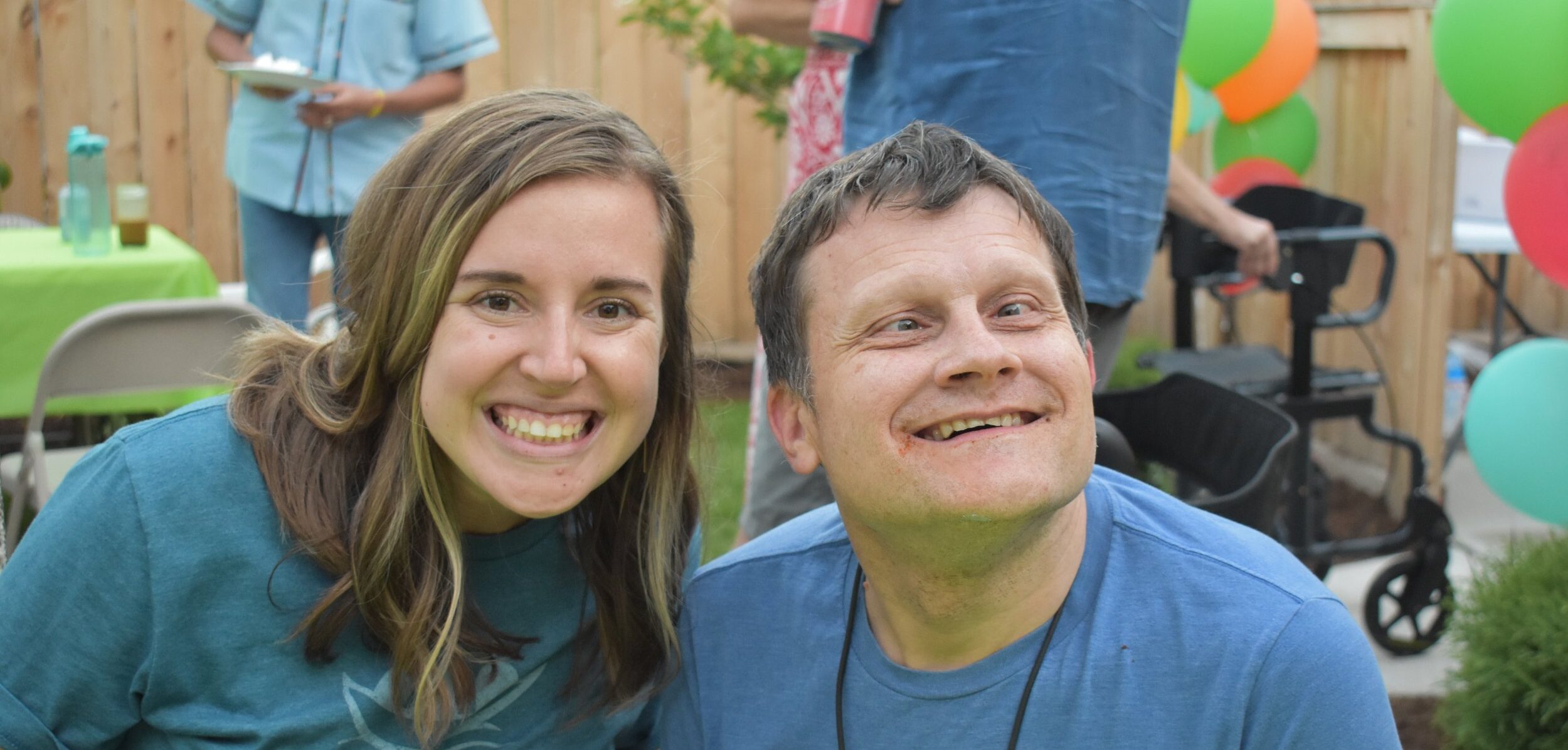 Join ourteam
Assistants often point to their time with L'Arche as a time of deep personal transformation, where a lasting commitment to people with disabilities is formed through real relationships of mutual support with core members. L'Arche strives to model a vision of humanity where people with disabilities are at the center. By answering the call to live in our community, assistants are an integral part of bringing that vision to life.
Come and see what we're all about!
Apply today