We are always happy to welcome volunteers, not only because they help us out, but because they almost inevitably become part of our community—people with whom we have fun, pray, celebrate and share the joy of shared life with.
There are no specific age or education requirements. For us, some of the most important criteria are an open heart, willingness to learn, commitment to personal growth, and belief in the unique sacredness and value of every individual.
//= $link['url'] ?>//= $link['title'] ?>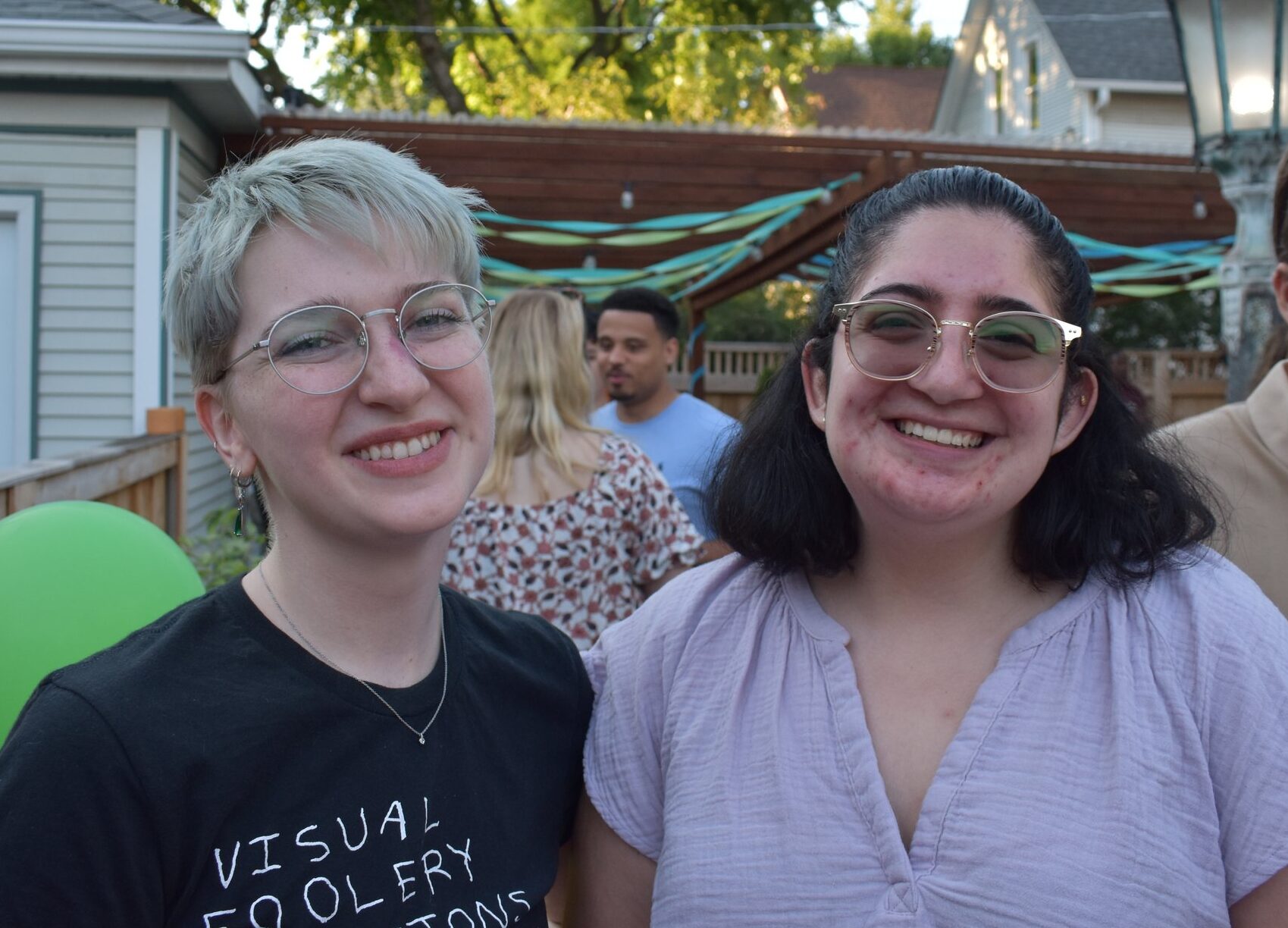 L'Arche communities are places of hope. Each person, according to his or her own vocation, is encouraged to grow in love, self giving and wholeness, as well as in independence, competence and the ability to make choices.
The Charter of the Communities of L'Arche
Ways you can help
Join us in our homes
Volunteers can help us walk our dog Allie with Elbert from Friendship House, play Uno with Noah in Peace House, or cook dinner regularly in any of our homes. L'Arche a dynamic home. What is particularly innovative in the L'Arche model is that our supportive living is communal, relational and reciprocal. Come be our guest!
Partner with us financially
Our donors are vital partners in our mission to make  In our model, the core members, those with disabilities, are equally responsible to the best of their abilities, for creating home, sharing and nurturing faith, welcoming guests, witnessing peace and friendship. They attend and host regional, national and even international L'Arche gatherings. These qualities are fundamental to L'Arche and require financial resources beyond the core members' means.
Help us with your hands
Because we are a small community, those who work for us wear many hats. We welcome and depend on skilled volunteers to help us with or take on certain functions. From office administration to home repairs to photography, we can use your hands!
Join our board
The Board of Directors champions, invites, and invests in the mission of our community. Board members serve three year terms. We're looking for board members with experience in fundraising and grantwriting, accounting and book keeping, personnel management, public policy, advocacy and disability services, and strategic planning–among other things.
Attend our events and Community Nights
Join us for a time of neighborhood outreach and education; an opportunity to build friendships between people with and without disabilities in our neighborhood–a time of prayer, celebration, and fellowship.
Volunteer Today
The first step to becoming a volunteer in our community is by completing our volunteer application form. Begin your application today with the link below!
Volunteer Application