Because people with intellectual disabilities are often pushed to the margins of our society.
//= $link['url'] ?>//= $link['title'] ?>
Without places like L'Arche in the world
We remain apart and divided.
The gifts of people with intellectual disabilities remain hidden.
The future of 4,000 individuals with intellectual disabilities in emergency and critical need of services on the waiting list for services in the State of Illinois remains bleak.
By supporting L'Arche and becoming involved
L'Arche can continue to create spaces of genuine belonging for people with and without intellectual disabilities.
More people with disabilities will become integrated into their neighborhoods and their neighborhoods will become richer and more diverse because of it.
People with intellectual disabilities will be able to find meaningful work at local businesses or volunteer work at organizations such as animal shelters, food pantries, and nursing homes.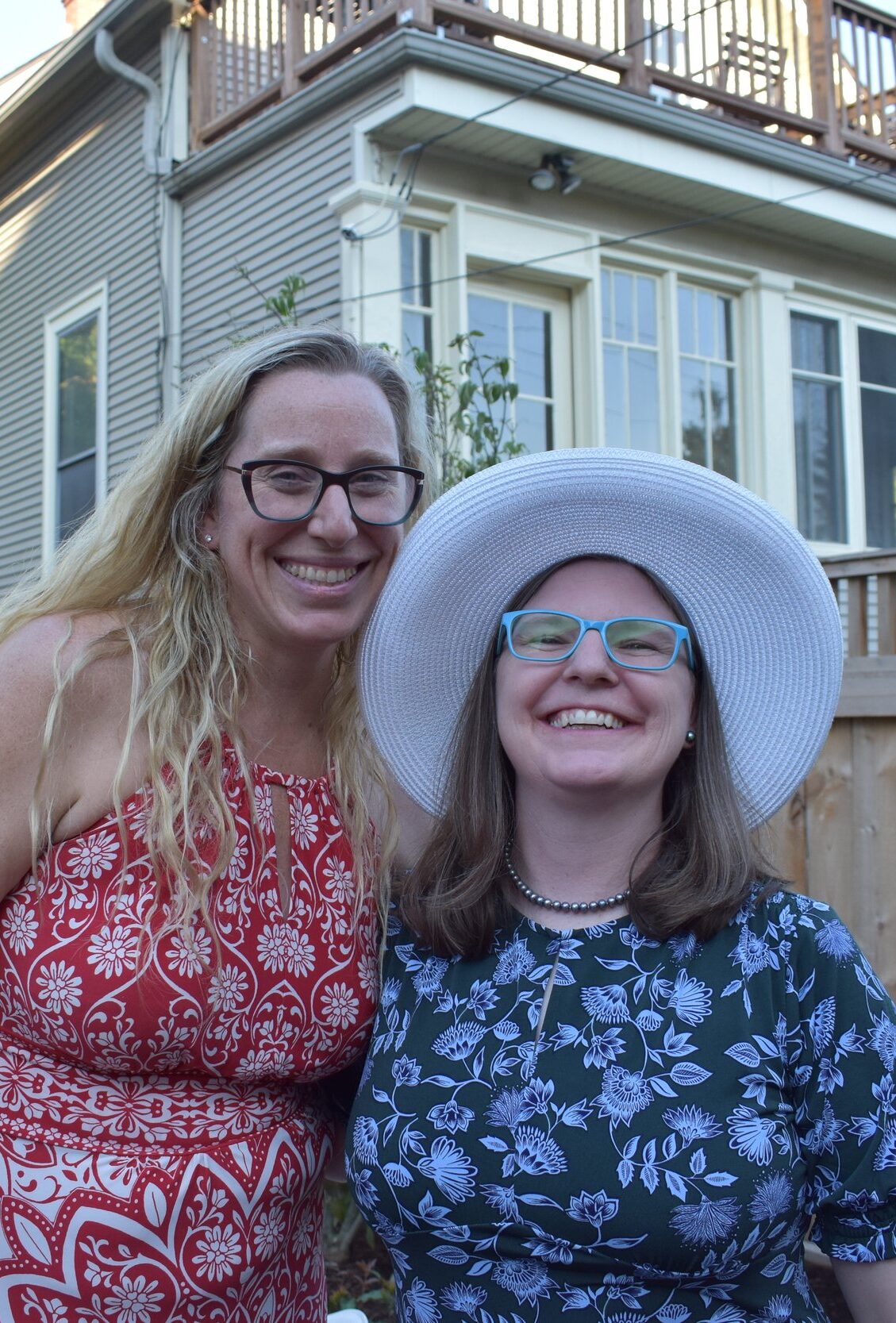 Quick Facts about People with Intellectual Disabilities in Illinois
//= $link['url'] ?>//= $link['title'] ?>
There are 220,000 people with intellectual disabilities in Illinois
Illinois is ranked 47th in the US for disability services
Only 5% of group homes in Illinois have 3 or fewer people with intellectual disabilities living in them
6,454 people are on a waiting list for group care homes
7 state-run institutions still exist in Illinois which is far more than other states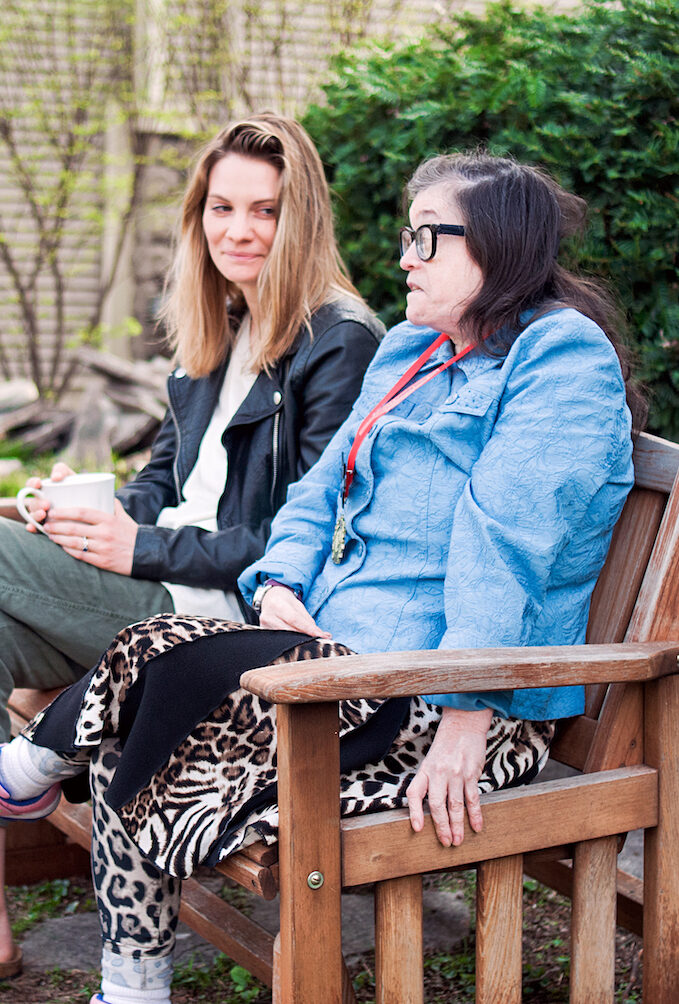 Our mission is to celebrate the unique value of each person and to create lifelong places of belonging through small, residential homes that empower residents to share their gifts with their neighborhood, city, country, and world.
We are a Chicago non-profit for adults with intellectual disabilities.
L'Arche Chicago's community life is centered around three communal homes and ten core members (persons with intellectual disabilities).
In addition to lifelong homes, L'Arche provides professional support services and seeks ways for core members to be actively engaged in the civic, social, and spiritual life of the Chicago metropolitan area.
Sound financial management is a top priority for ensuring the long-term health of L'Arche Chicago.
Please do not hesitate to contact us for clarifications or with questions about our financial reporting.
//= $link['url'] ?>//= $link['title'] ?>
In 2000, Sr. Maria Zeimen welcomed Elbert Lott and Jean Wilson to live together in a home on the West Side of the city, thus starting our community and joining the international movement of L'Arche.
L'Arche is a French word meaning The Ark, a place of belonging for all. To this day in L'Arche Chicago, people with and without intellectual disabilities live together in a spirit of belonging, support and peace-making, a sign that a more humane world is possible.
L'Arche communities are places of welcome and support for families and friends, volunteers and neighbors, churches and other social service groups.
L'Arche is working actively to inspire social change through the way we live daily life, our outreach and education programs and the testimonies of residents, assistants (current and former), board members and friends who have experienced our vision and share it with enthusiasm.
//= $link['url'] ?>//= $link['title'] ?>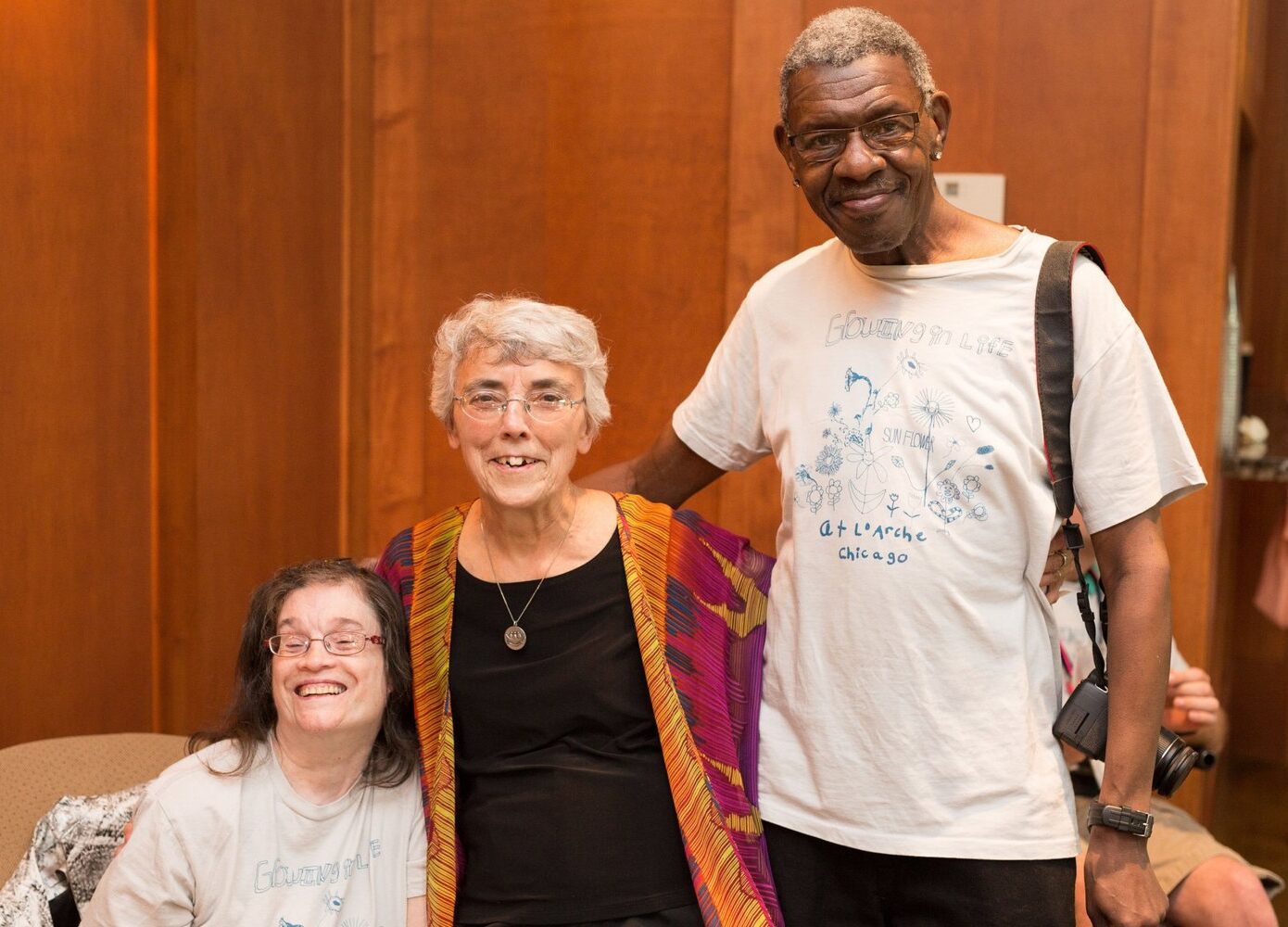 Find out More about L'Arche Chicago
Meet our enthusiastic, purpose-driven team that works tirelessly to make a meaningful contribution to society through the mission of L'Arche.
Meet the Team
You can help us transform the world one relationship at a time. Find out how you can make a difference in someone's life, while impacting your own life.
Read More
Here at L'Arche Chicago, we seek to create a world that welcomes difference and celebrates the unique gifts of every person. This happens in moments of grand revelation and moments of daily life together. In our blog, assistants, core members, friends and family share the stories of the impact of life in L'Arche.
Read our Stories
Join Us for Community Nights
We welcome our neighbors to our monthly Community Night, hosting 100s of new visitors each year. It is a time of neighborhood outreach and education; an opportunity to build friendships between people with and without disabilities in our neighborhood–a time of prayer, celebration, and fellowship.
Find out more