People with intellectual disabilities are often marginalized by society and their individual gifts are not valued. Many times, their living arrangements are institutional and care is not personalized. L'Arche seeks to address this problem by creating homes where people with intellectual disabilities are valued. L'Arche homes are small and the direct support professionals live in them as well, ensuring high-quality, individualized care. L'Arche Chicago supports the adults with intellectual disabilities to integrate into and develop friendships within their neighborhood. Furthermore, L'Arche Chicago is a community of faith, centered on celebrating the sacred value of every person.
Your long-term support within the Heart of L'Arche giving society empowers L'Arche to change the world.
//= $link['url'] ?>//= $link['title'] ?>
Friendship Circle
$5,000 for 3 years
This commitment provides for a higher staffing ratio, allowing for authentic relationships and high quality care to be provided in our L'Arche Chicago homes.
Fellowship Circle
$10,000 for 3 years
This level of commitment allows us to address the gap between funding received from the state of Illinois and the actual costs of providing high quality care. The State of Illinois covers 70% of costs, requiring an additional $24,000 per adult with intellectual disabilities per year.
Partnership Circle 
$15,000 for 3 years
This level of commitment will help lay the foundations for our fourth, fully ADA accessible home. Opening another home will allow us to welcome more adults with intellectual disabilities to L'Arche Chicago from the 12,000 people on the waiting list in Illinois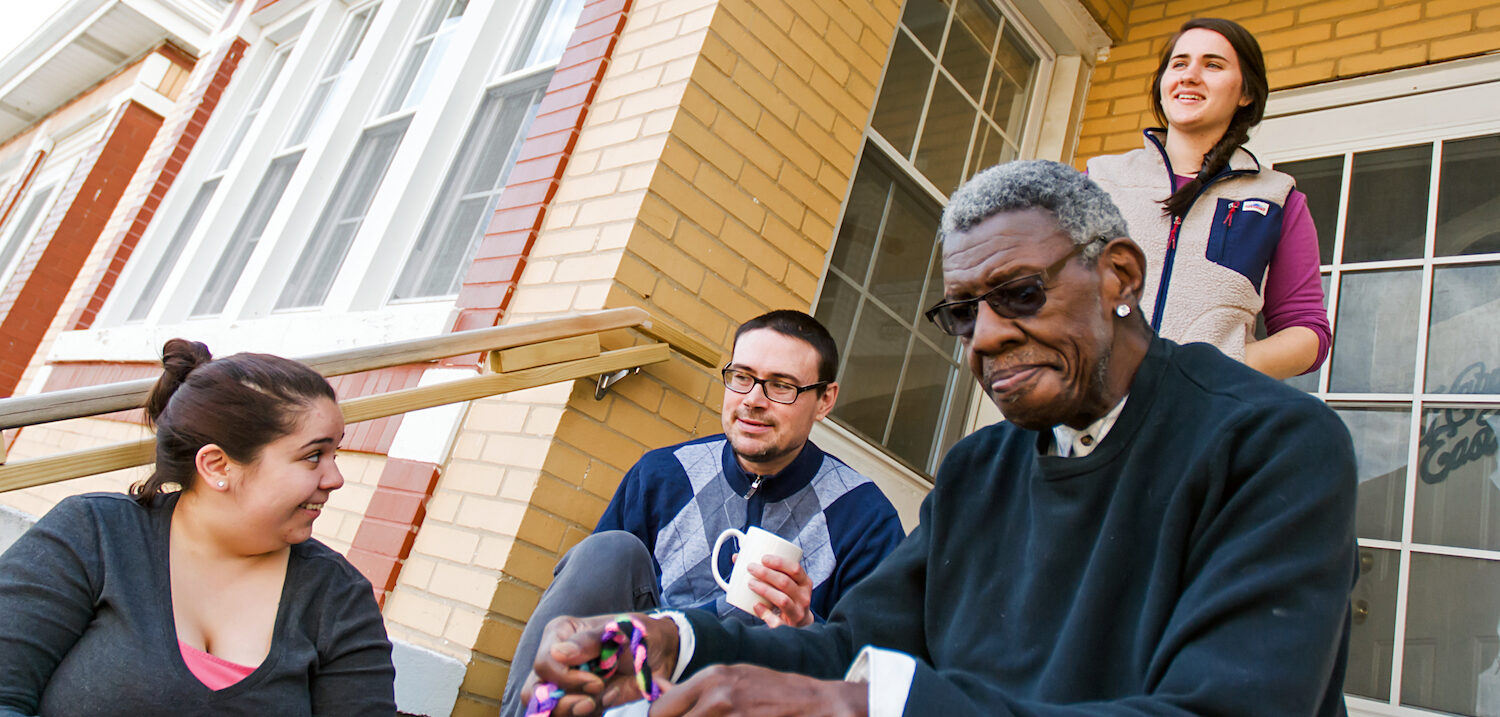 Join the Heart of L'Arche
Gifts from Heart of L'Arche Society members fund our four lifelong homes, train new leaders, and boost our efforts in modeling inclusion in our homes and beyond. Each level of membership in the Heart of L'Arche society directly supports our community and allows L'Arche to plan ahead and grow sustainably. Become a member of the Heart of L'Arche Society today by making a 3 year pledge of $5,000 or more per year.
Contact Us Today