While you are likely as emotionally tired as we are about keeping up with COVID-19 news, I wonder if you have also been as inspired as we have been by the kindness, generosity and resourcefulness of friends, family and fellow humans around you?
L'Arche Chicago has experienced this first-hand, from people in our friendship circles to agencies in the broader neighborhood – people cooking meals, offering supplies, purchasing gift cards, and sewing face masks! People are showing up in support and solidarity with us and it has provided daily gratitude and inspiration as we carry on courageously.
As you read the following updates, written by assistants in each home, tune into how we're being inspired by people like you!
Apostolos Kalantzis from Peace House:
"Peace House has been managing the quarantine through creativity and imagination. There have been many drawing and other art projects. Thanks so much to our friends that have sent us arts and crafts supplies! We've also enjoyed going on walks and sitting outside when the weather permits. We've so far celebrated the birthdays of Jean and Apostolos during quarantine and are excited to celebrate KC next week! We're all looking forward to being back to our normal routines, but are making the best of the time we have together here at Peace House."
//= $link['url'] ?>//= $link['title'] ?>
Ryan Weseloh from Friendship House:
"Friendship House has been riding a rollercoaster for a few weeks; the shelter in place order has hit us hard. Now that most of the changes to our routine are done, we have begun to establish a new normal. We have been able to spend more quality time together while also pursuing our individual interests that bring us comfort in times of stress. The warmer weather has allowed Chris and Tim to go on some longer walks, sometimes with Allie dog. Elbert has a chair on the front porch, so he can sit outside like he used to before his fall. We have been watching a lot of Law and Order and WWE wrestling as of late. Also thanks to generous donors and cooks dropping off freshly cooked dinner, we have been eating very well."
//= $link['url'] ?>//= $link['title'] ?>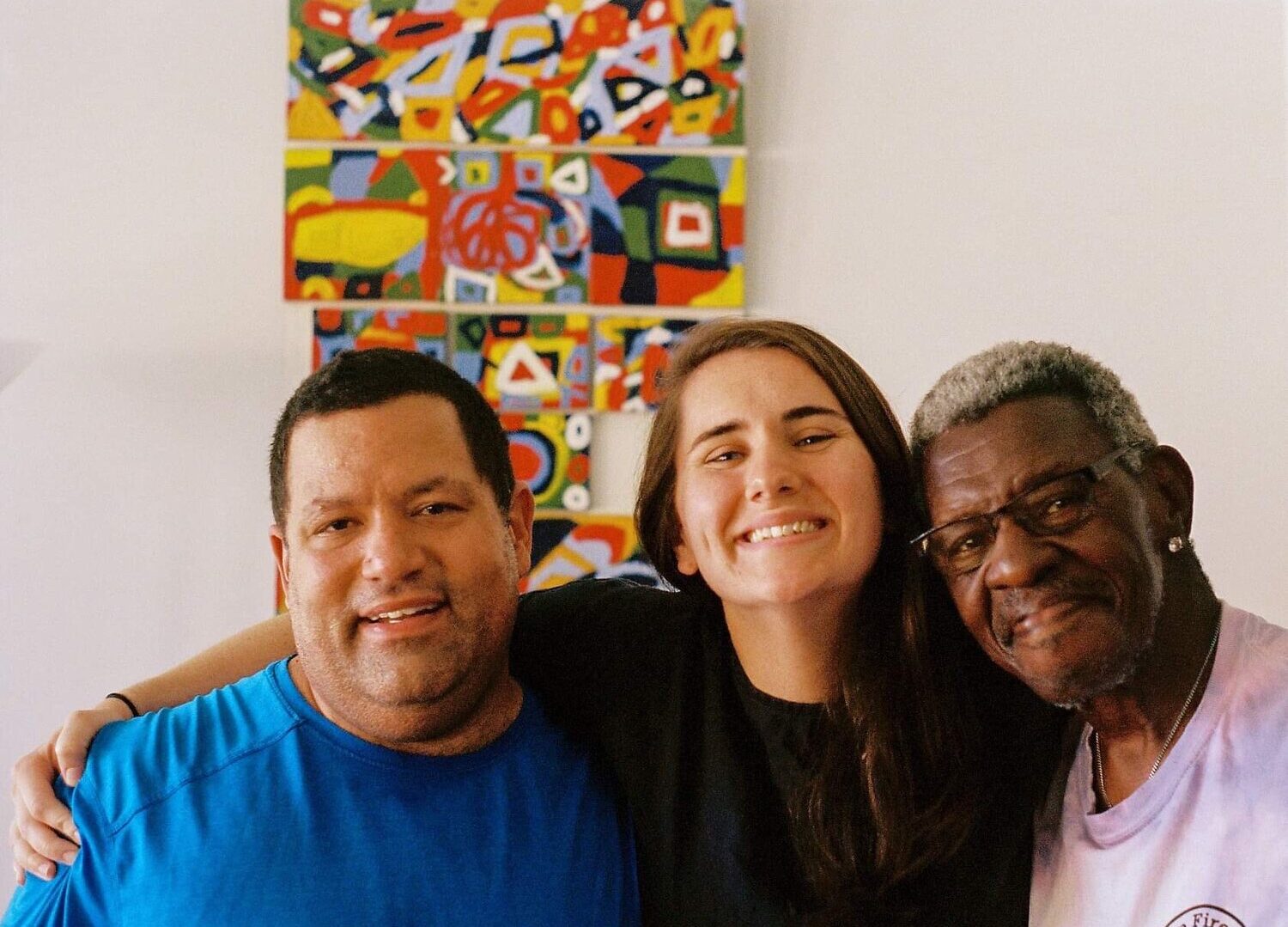 Nate Sullivan & Molly Townsend from Angel House:
"The last several weeks have included both challenges and bright moments for Angel House. We said goodbye to Janna as she made the necessary return to Germany to be with her family. Although we were sad to see her go sooner than expected, we are grateful for the time we shared together and glad for her wise decision and safe return home. Anders and David have been sheltering-in-place with their families, and those of us still at Angel House are staying connected with them through video calls and messages. We look forward to the day when we can all be together again, sitting down to share a meal with all the chairs around our table filled. The rest of us still at Angel House have found creative ways to share these days together, and spirits are generally high. We have enjoyed the chance for slow strolls (in the sunshine!), creative cooking experiments, video calls with friends, making impromptu music videos, new arts and crafts projects, and even some housekeeping endeavors!" (NS)
"We've been overwhelmed by the generosity of so many friends in our community! A neighbor brought over a really wonderful meal of salmon and potatoes with ice cream and brownies, as well as some fresh flowers. The night before that, a core member's brother bought us Olive Garden and that same day, we received cinnamon rolls from Ann Sather's. Spoiled, we're being spoiled!" (MT)
//= $link['url'] ?>//= $link['title'] ?>